Get a free estimate today!
New Deck Designs And Remodels
A deck increases the value of a home for those looking at selling or renting it out. This wood or Wood-like structure is built as an extension to a home to add on space as well as introduce a new house design. One does not have to worry about how all these will be possible as there are professional deck builders in Charlotte.
Building a deck is the only cost-effective way that one can increase the living space of their home. Apart from the increase of the home's value, one gets an extra space they can hold functions, dine, cook or just relax.
Recommended Deck Builder
Finding the best deck building company is no easy task, our services come highly recommended to when you need your old deck rehabilitated and looking as good as new. Repairing an old deck will cost a homeowner much less than having to bring it down.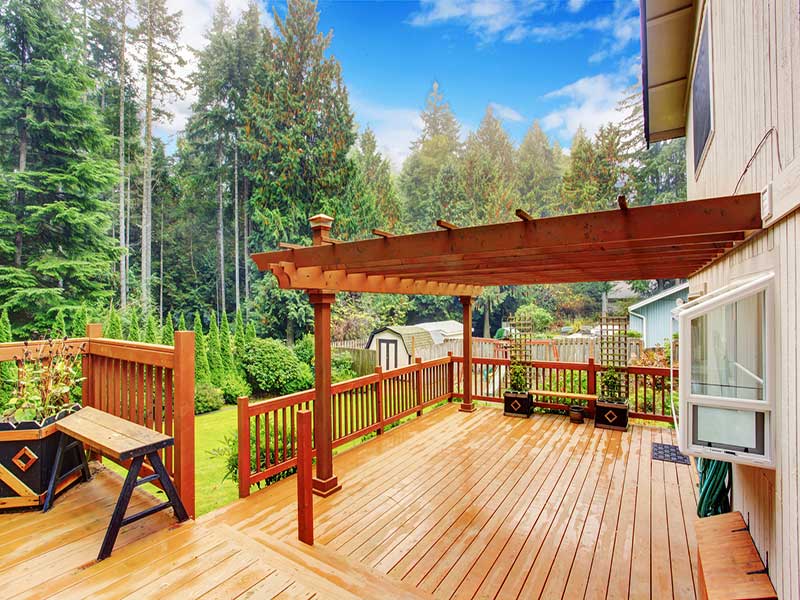 Best Deck Builders In Charlotte
A Deck is a living solution that will enable a person to utilize their outdoor space and yard to the maximum. We are specialists who will come up with unique designs to meet a client's needs. We have diverse and talented professionals who ensure that our services are skilled and exceptional.
Our deck builders are experienced in all kinds and types of custom decks. porches, and patios. A client in need of a small deck or a large one is catered for. Our technicians analyze the available space and put in client's needs before coming up with designs for approval. A client's needs, available space, and the budgeted figure are some of the key things put into consideration.
Before coming up with a deck design, a site survey is mandatory as this is where the situation is analyzed. We factor in the soil type as the stability of the deck is both safe and secure. A quote is given out for approval before signing of the contract and commencing of the work.
If your ready to start your next project, give our Charlotte deck builders a call today at 704-312-9442 or you can contact us by email at decksofcharlotte@gmail.com
Ready To Start Work On Your Next Project